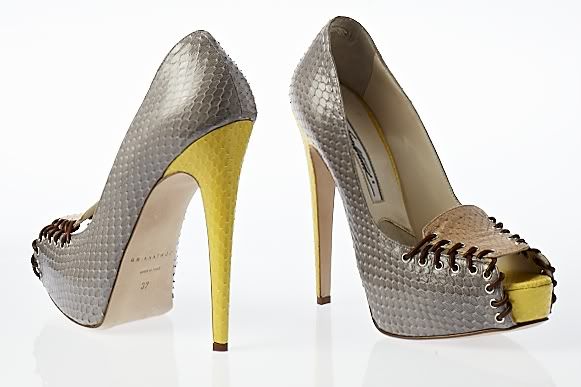 Since launching his own label in 2001, Brian Atwood has beguiled the fashion industry with his indelible shoe designs. A champion of both modernity and drop-dead glamour, Atwood brings his impeccable creations alive with an added jolt of raw sex appeal. This unique sensibility is informed by the designer's authentic American roots as well as by a European sophistication he has nurtured for the last two decades.


The Chicago born Atwood studied art and architecture at Southern Illinois University before heading to New York where he attended the renowned fashion college, F.I.T. Upon graduation he embarked on a 7 year modeling career that took him to the runways of Europe. While in Milan, he pursued several fashion companies for design jobs and was eventually discovered by Gianni Versace. Atwood, the first American ever hired by the great Italian designer, began his career at Versus. Quickly proving himself, he was soon promoted within the company to head designer of Versace accessories.


Exclusive to Tuchuzy, Australia wide.